Suggestions for an Amazing Stay
(Some may be closed due to COVID.)
There's a small deli, food stand, Kava bar and smoothie shack at Uncle Roberts nearby the house, but if you are staying longer than a day, you may want to stop in HILO or PAHOA to get supplies ahead of time.
Farmers Market
Hilo Farmers Market
Check out the Farmers Market on the Bayfront for Exotic fruits, and local yummies. Open every day.
Grocery Stores
Safeway
(near the airport) 381 E Maka'Ala St, Hilo, HI
Island Naturals in Hilo
(best selection, organic natural food store, also close to airport) 1221 Kilauea Avenue, Hilo, HI. HILO
Restaurants
Cafe Pesto
On the Bayfront – Great classic place in a great location.
Conscious Culture Cafe
Awesome healthy food with kombucha on tap.
CHIANG MAI
Pretty good Thai food.
PINEAPPLE'S
Cute place with open-air seating; great date place.
Hilo Bay Cafe
Super nice date place overlooking Hilo bay.
Tina's Kitchen
Amazing Thai Fusion yumminess, high quality, fresh, locally sourced. (Take out only)
VIBE Cafe
Super cute, trendy cafe with wifi and lots of vegan options, near Hilo airport.
Hula Hula's
Fancy, with good food. Inside Grand Naniloa Resort.
Pond's
Nice ambiance, on the water. Standard menu.
Farmers Market

Sunday Farmer's Market
At Maku'u. 5 min north of Pahoa, 8am - 12pm. And also at Pahoa Skate Park.
Wednesday Night Market
Uncle Robert's in Kalapana. 3min drive. 5pm -12am.
Saturday Morning Market
Uncle Robert's in Kalapana. 3 min drive. 8am - 12pm.
Grocery Stores
Island Naturals
All organic and such. 15-1870 Akeakamai Loop, Pahoa HI.
Malama Market
Large, well-stocked, new grocery store inside the new Puna Kai Mall. 15-2714 Pahoa Village Rd, Unit A, Pāhoa, HI.
Restaurants
Kaleo's
Classic, good quality, nice place to eat.
Ning's Thai Food
Pretty good that.
Pele's Kitchen
Great Breakfast Place!
Tin Shack Bakery
Great cafe and breakfast place. Also - there's a new mall in the middle of Pahoa called
"Puna Kai"
They have a Thai place, Mexican place, etc. More commercial.
~ Places closer to us in Lower Puna ~
Uncle Robert's
In Kalapana.This land belongs to a very distinguished Native Hawaiian Family and the Kingdom of Hawai'i. Just 3 min drive away. There's a small deli store, smoothie shack, kava bar, and two food stands.
During Covid, they closed down their AMAZING LOCAL MARKET on Wednesday nights. I hear that they are gently reopening from 5-10 pm with Live Local Music and Dinner Plate available; come with respect and enjoy ~
They also have a sweet SATURDAY FARMER'S MARKET AT UNCLE ROBERT'S PARKING LOT from 8am-noon.
Puna has tons of wonderful things happening all the time, and sometimes they only happen on specific days. So here's an example of some HIGHLIGHTS to help you plan your stay...
Arrive. Settle in, check out websites, check out maps.
In the daytime, I recommend enjoying an easy day driving up the Red Road (Coastal Highway 137, and one of the "Top 10 Most Scenic Drives in America!") and enjoying the ocean and natural scenery…
Enjoy Kehena Black Sand Beach. (About 10 min drive from us). Clothing optional. Be careful on the walk down the cliff and also in the water, the waves can be very intense. Sometimes has wild dolphins. Drum Circle on Sundays.
Keep driving up the Red Road Coastal Highway 137 and...
Enjoy a hike at MacKenzie Park. Explore the park and go all the way to the left where you will see the recent 30' walls of lava and where it flowed into the sea, as well as some of the new beaches it created (be careful).
Keep driving up 137 and you will see where the lava crosses this road and went into the ocean. Keep going a little further to go visit...
Isaac Hale (Pohoiki) Beach - a brand new beach and just opened! See where the recent lava flow stopped, spared the boat ramp and made a huge new beach! Be careful also.
Queen's Bath -- At Isaac Hale (Pohoiki) -- To the Right of the Warm Pond at the Old Boat Ramp, there is a trail. - If you walk on the trail for about 1 minute in the jungle, you will reach "The Queen's Bath" on your Right -- a small, warm, naturally heated soaking spot. Be respectful and quiet when you are there, as it's mostly a local spot. (I don't recommend putting your head underwater here, as there are lots of bacteria in the water making it hot. Shower off when you return home.)
Volcano National Park. At some point, do a Pilgrimage to the Volcano, sometimes when it's a clear day. I recommend going for a hike in the Park in the afternoon, then having dinner at the Volcano Lodge or at the Thai place in Volcano Village nearby. If you go after dark, you may be able to see the Crater glowing at night.
Saturday Farmer's Market at Uncle Robert's - 8am - 12pm.
Sunday Maku'u Market – big, open-air market just 5 min north of Pahoa on the R side. Live music, tons of vendors and yummy eats! 8am – 12pm only on Sundays.
Visit beaches, waterfalls and Botanical Gardens in Hilo. Hilo beaches— swim with turtles at Carl Smith Beach, enjoy swimming at Richardson's. - 20 min north of Hilo, visit Akaka Falls - a cute, easy hike.
To Respect Our Neighbors and the Off-Grid Experience
Please respect Quiet Hours from 9pm - 8am.
Turn off any big rope / porch lights and be conservative with power from 9pm - 8am.
It's okay to walk around the lava around the house, but please do not walk around the Lava Field that is across the street from the Sanctuary Entrance, nor walk across that Lava Field to the ocean, as that is private property.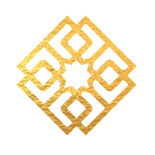 Jade Rajbir Kaur is a powerful Healer, Spiritual Guide, Life Coach, Yoga Teacher, for 20+ years.
If you would like an extra special stay, please inquire about our special services.