Certifications and Accomplishments...

ACADEMICS:
Attended Georgetown University on Scholarship, graduated Summa Cum Laude and Dean's List (Major in Creative Writing & Theology)
Co-Director of the Georgetown Writing Center (edited PhD level dissertations daily)
MFA In Creative Writing (Poetry Concentration) from University of Arizona
Lannan Poetry Fellow for two years
Published Poet and gave readings at the Folger Shakespeare Library
Editor of 30 books on the topics of Art, Culture, Globalization, and Self-Development
Author of "The Radiant Lotus Way: A Treasure Map to Reclaiming Your Primal Divinity", #1 in Amazon's New Releases 2020
PROFESSIONAL:
Successfully managed six Art & Real Estate companies and a non-profit organization in NYC for over 15 years
Curated and organized hundreds of high-end Art & Cultural events all over the world, including at the United Nations, the State of the World Forum, the Grand Opening of UNESCO World Heritage sites, the Beijing Olympics, the Shanghai World Expo, etc.
Financial Manager responsible for multimillion dollar portfolio for over 10 years
Successful Book & Business Coach helping other aspiring authors publish their first book to reach Amazon Best Seller as well, and simultaneously birth their sacred business
CERTIFICATIONS & TRAININGS:
Blackbelt Instructor in HapKiDo & Qi Gong (over 12 years experience)
Certified Facilitator of Family Constellation Therapy
Certified 3HO Kundalini Yoga Teacher, Levels 1 & 2
Certified Tantric Therapy Love Coach with the Soul of Yoga
Certified Reiki Master with specialization in Shamanic Reiki
Certified in Sound Healing and Tuning Fork Therapy
ALSO:
Trained in Trauma-informed, Somatic Experiencing
Trained in Neuro-Linguistic Programming
Trained in Sat Nam Rasayan
Trained in Shadow Work
Trained in Plant Medicine Work
Trained in Akashic Record Reading
Trained in Access Bars
Completed 4 years of Anthony Robbins' Mastery University curriculum (twice) and his Leadership Academy (twice), focused on cultivating Mastery & Excellence in various fields of human development (Wealth, Holistic Health, Relationships, Success, Leadership, NLP, etc.)
Trained over 2,000 hours (over 12 years) in cutting-edge technology with Landmark Education regarding the Art of Possibility, Powerful Communication, Manifestation, Self-Expression, Leadership, Teamwork, Causing Results, Integrity, Wealth, Wisdom, Healing, Ontology, etc.
INNOVATOR OF:
MISCELLANEOUS:
Led a high-end, seasonal Mastermind for over 3 years now
Facilitated thousands of Prayer & Healing Circles, New Moon/Full Moon Events, Medicine Ceremonies, Rebirthing Retreats, etc.
Led Motherships, Deep Gong Baths & Kundalini Activations at Kalani Retreat Center and Yoga Centered for many years
Featured Presenter at Hawaii Yoga Festival, Hawaii Tantra Festival  and MANAFEST, yearly
Loves holding safe, sacred, transformational Space! And freeing up Life force and new possibilities for people! ~~~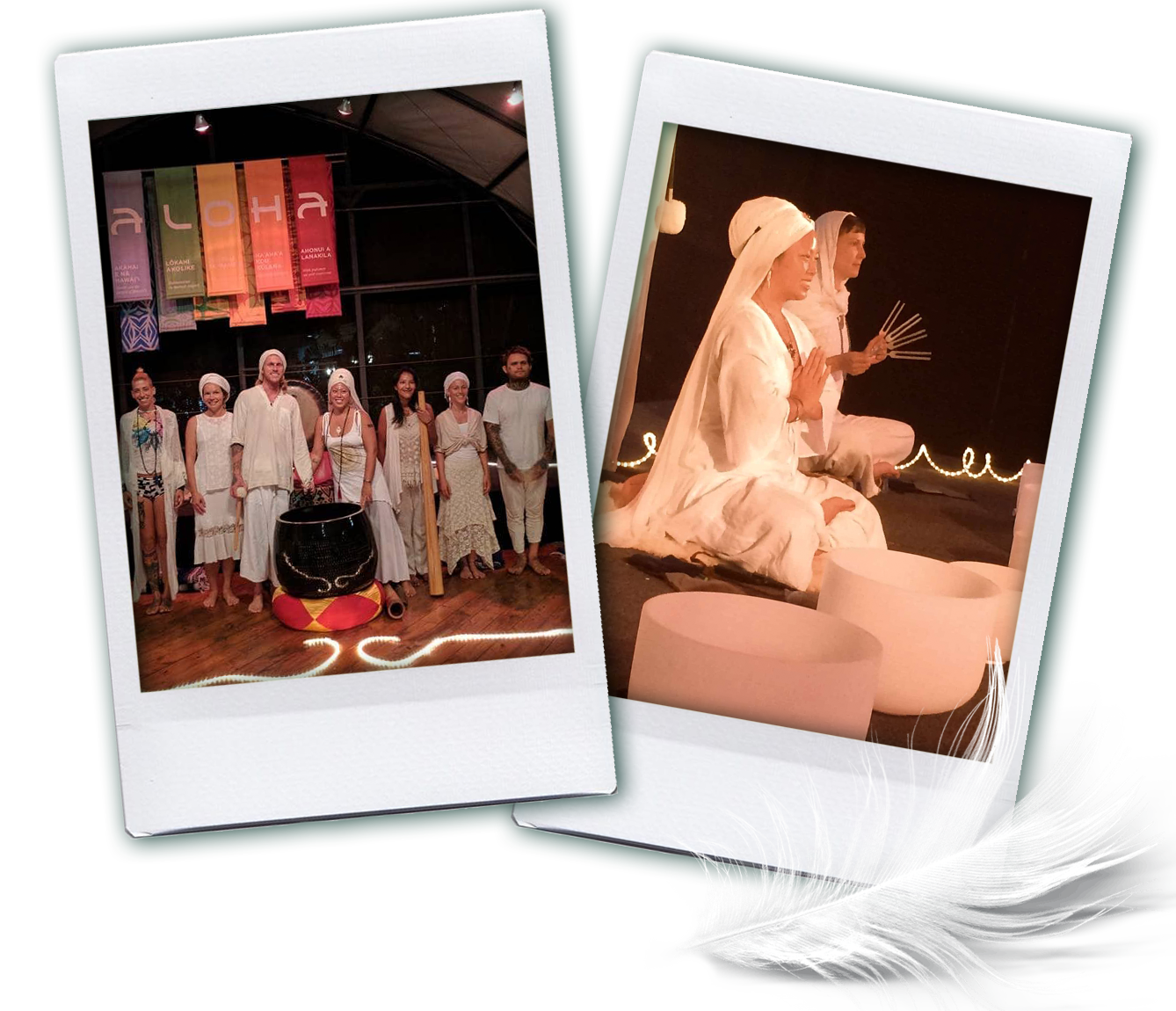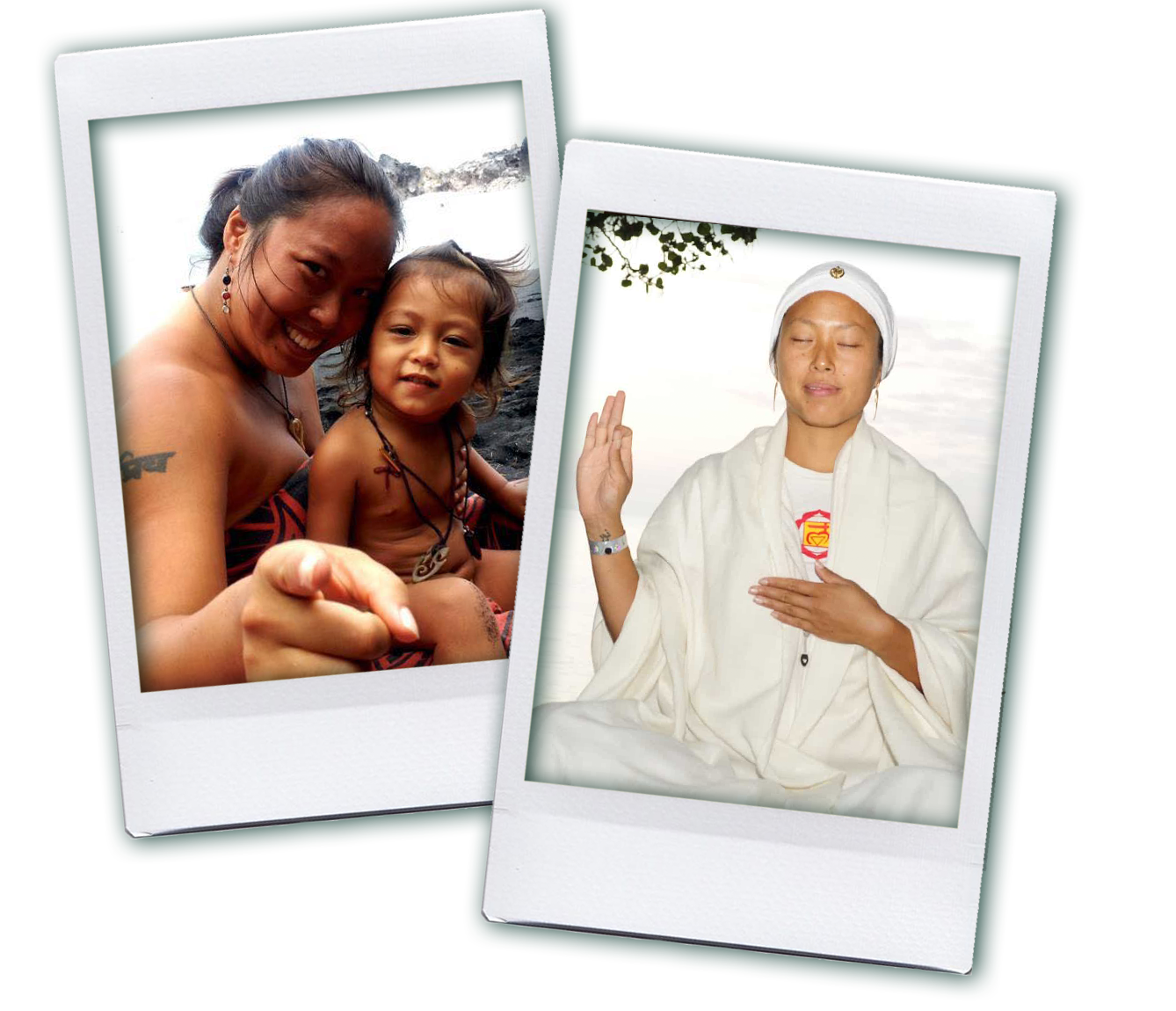 JADE CHEN is a Masterful Soul Guide, and Spiritual & Business Mentor with 30 years of experience in the self-development field. She is an expert in empowering people to own their power, prosperity and magic fully – in both their Inner & Outer Domains.
Originally from NYC, Jade's worn many hats, and bridges the worlds of corporate business and shamanic spirituality, urban and elemental life, with grace and ease. In her past life, she managed seven international Art & Real Estate companies, taught full contact fighting, set up art galleries around the globe, and managed multimillion dollar portfolios. Jade also earned her BA in Theology, her MFA in Poetry and wrote her own Amazon Best Selling book, The Radiant Lotus Way: A Treasure Map to Reclaiming Your Primal Divinity.
As a Sovereignty Coach, Jade has empowered hundreds of people to alchemize their shadows and embrace their Personal, Spiritual and Financial Sovereignty.
As a Business Coach, Jade loves to marry Spirit + Strategy, Inner & Outer Mastery, and has helped dozens of Soulpreneurs create their Soul-Aligned Offers and Sacred Businesses.
As a Book Coach, Jade empowers select clients to write and publish their books and become Amazon Best Sellers in just 3 months.
Jade is the Founder of The Radiant Lotus Retreats and also Creatrix of her own signature methodologies -- The Creatrix Codes, Soul Fire Sovereignty, The Ancestral Empowerment Ceremony, The Soul Clearing Method, The Phoenix Process, etc.
Jade loves to master various modalities and weave them into her toolbox. She is a Kundalini Yoga Teacher (Level 2), Certified Tantric Love Coach, Family Constellations Facilitiator, Blackbelt in HapKiDo, as well as trained in various other modalities, such as — Shadow Alchemy, Feeding Your Demons, Ancestral Healing, Akashic Record Reading, Soul Retrieval, Sound Healing, Somatic Experience, Sat Nam Rasayan, NLP, Qi Gong, Plant-Assisted Therapy, etc. (Credentials here)
Besides coaching and teaching online, Jade usually dwells at the
Adi Shakti Refuge
- an off-grid, magical Sanctuary that she founded, at the feet of an active volcano on the Big Island of Hawaii.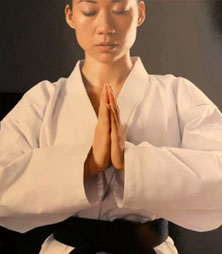 "JADE IS A BRILLIANT AND GENIUS GRANDMASTER FOR SPIRITUAL TRANSFORMATION!"
I have worked with Jade for two decades now, including as a fellow Black Belt Teacher, Private Client and through 5 of her Group Masterminds. She has helped me weather the storms through so many transitions and difficult times of my life. Without her unconditionally loving support and powerful guidance, I don't know if I would have made it.
I'm so grateful to Jade for her decades of self work because it has culminated in her being a Spiritual Grandmaster -- and I do not throw that word lightly as I know incredible martial arts grandmasters who have been practicing for 40-50 years. Her containers are magical, transformative, unbelievably healing and literally life changing. I will continue to work with her forever!
4TH DEGREE BLACKBELT & HEAD TRAINER, WMAC. NYC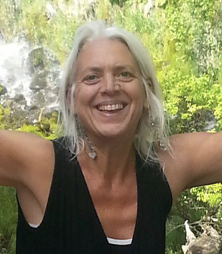 "I FINALLY FREE FREE TO LIVE MY TRUE, EMPOWERED LIFE!"
I have been in Jade's Coaching Containers for over a year now and loving it! I'm doing better on EVERY level, emotionally, mentally, financially. I feel more solid within myself. And I went from being in debt to now paying it all off, and starting 3 new businesses! This Inner Work has really translated into Outer Results and sustainable change..
I am in a state of total contentment and deep gratitude, I can't even recall feeling this calm and self-loving since ever! Thank you Jade for the so very thorough program. It is burrowing through and getting results and I'm feeling very satisfied, creative and alive!
And with her Soul Clearings, I feel like I have been blessed with ENERGETIC SURGERY! I finally feel free to live my True, Empowered Life. From every cell of my Being, THANK YOU for midwifing me through the eye of the needle. Keeping you in my mind and heart with the deepest gratitude!
CEO OF AND ALOHA WELLNESS. KONA, HI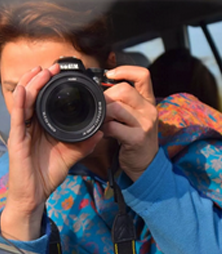 "Jade is a genuine gem emanating an energy that is healing, loving and wise."
She is real and relevant, and supports you to shine in all areas of your life.
Jade's Mastermind has been a wonderful investment in myself to show up, level up and ultimately liven up in all facets of my life especially family and career. I am now equipped with tools and techniques that empower me to realise my ideal life, and have applied them immediately.
Jade is a modern midwife to whatever you need to birth or change in order to live your best life - Sat Nam.
CORPORATE LAWYER, BHP. AUSTRALIA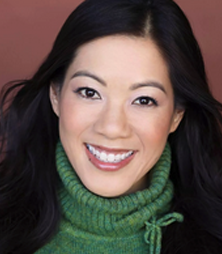 "Jade is a wonderful guide who creates a safe space for all and coaches everyone to grow and fulfill their potential"
I am SO GLAD I joined Jade's Mastermind! Compared to when I started, I am at peace now, and I am grateful for my incredible reality (that I used to resent!). I have new tools that will help me: Stay grounded no matter what is happening; Learn from my emotions what I need to work on rather than be ruled by them; Communicate in ways that generate possibilities and disappear complaints/problems.
My relationship with my husband and kids is better too, and I actually taught my 5 year old daughter how to clear her own emotions too! Jade is a wonderful guide who creates a safe space for all and coaches everyone to grow and fulfill their potential. I would highly recommend the Radiant Queens Mastermind to anyone who feels stuck in any way, as it will deliver on its promise to free you from previous claims on your well-being to move forward into an empowered, liberated, and resilient life.
OWNER, CAFE SERENDIPITY, LOS ANGELES CA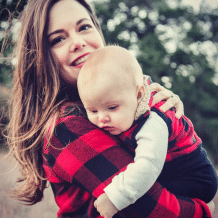 "Everything that Jade does becomes a sacred implementation of the divine"
Jade has been my Mentor for more than a decade. Her Soul Coaching has saved me so many times and seen me thru some dark places
She is one of the most powerful, dynamic, and wise women I have ever come across, with so many different ways to help others become the fullest expression of themselves.
Everything that Jade does becomes a sacred implementation of the divine, she teaches through a purity that is simply stunning. Life can and will be transformed when you allow her teaching presence to show you something more.
Founder, Dream & Vision, Los Angeles CA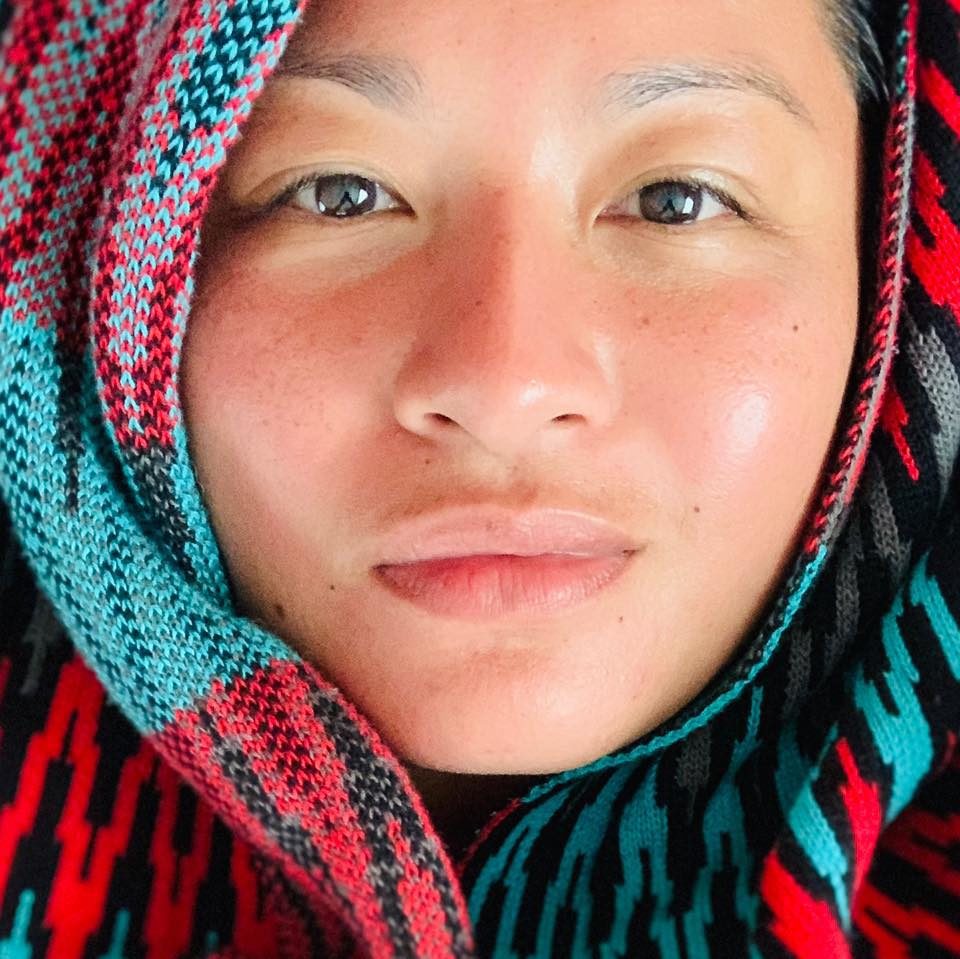 "Anyone who comes into contact with Jade will feel activated to their core"
I've known Jade for a few years now as a fellow Kundalini Yoga and Meditation Teacher, as a dear friend committed to the empowerment of women and children and as an Activist protecting the earth and ensuring peace and justice for all beings. Her heart is as big as existence and her compassion as deep as the oceans. Jade embodies the archetypes of the most fierce and disciplined Warrior as well as of the most nurturing Divine Mother within her whole being. Her wisdom is ancient. Anyone who comes into contact with Jade will feel activated to their core, for they will be inspired to live as passionately as this woman does.
Founder & Executive Director of Akuaha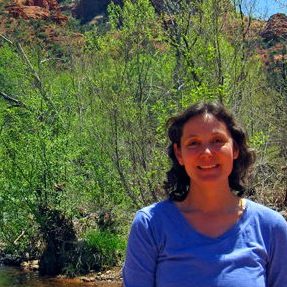 "Deep commitment to health and wellbeing"

I have known Jade for over 10 years and have witnessed her deep commitment to the health and wellbeing of herself, her family, her community, other individuals, and the environment.
Executive Director, Pollen Circles, Inc.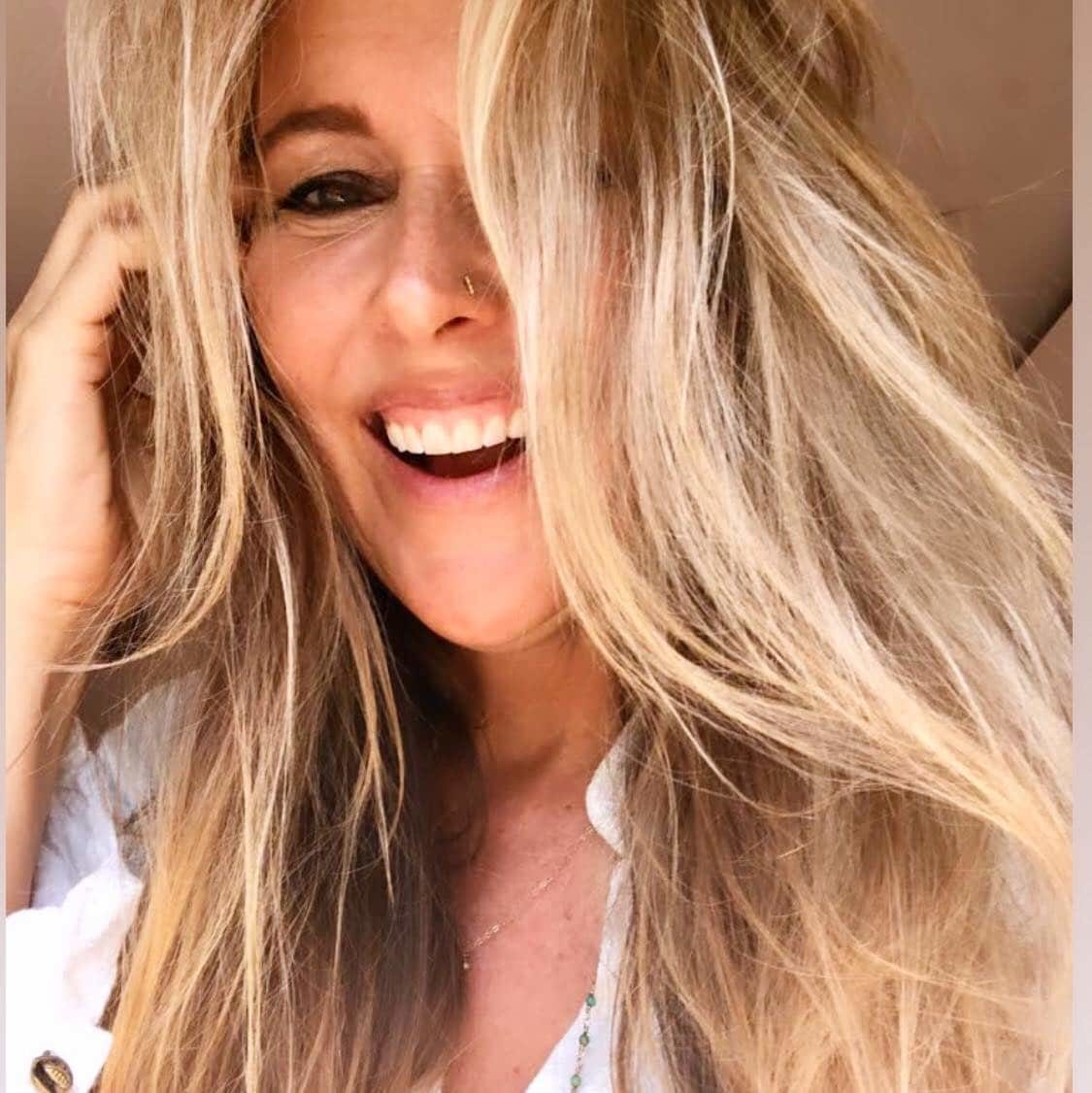 "Her heart of service draws me to her time and time again"

My experience of Jade is that of a powerful space holder and group facilitator. She is so clean in her energy…it's sparkling and beautiful. This woman is deep and wise…Exceptional is what I would call it. She's clearly done her work to connect with herself to let spirit be her guide! She has tenderness to match her power, and the blend of the two is exquisite. Her heart of service draws me to her time and time again. I feel blessed to know her and to be the recipient of her loving-kindness.

Words cannot describe our wonderful stay at Jade's Magical Lava Temple! Magical it was, the Loft, the location — all fantastic...but above all, Magical because of our host Jade. She is pure 'LOVE IN ACTION'.
We asked for some healing treatments, we got far more than we could imagine. (She showered us with healthy elixirs, private yoga classes & sound healing, quantum bioenergetics, korean cupping, shamanic reiki, nutrition counseling, and so much Love & Compassion!) All she gives comes from within, from experience, from heart.
We came in struggling and we left with renewed energy, lifeforce, and joy. We are very grateful to have been in this beautiful spot and to have met Jade, a Radiant, Vibrational Being that so powerfully and sincerely supports people on their growth path!
Media Executives, The Netherlands

Working with Jade at her Lava Temple is a divine experience. It is my belief you are in the hands of a master teacher, who is wise, humble and moves with spirit. In her workshop, I was able to dive deep into two wounds and create the ground to move forward in my healing. And then I was led through an experience of identifying and anchoring seeds/intentions that will ripen in 6 months. I was surrounded by healing beauty, the beauty of the temple and the lava. Truly a magical interplay of the natural, human and divine. She is one of the jewels of Puna.

When I completed the Kriya, under Jade's safe and provocative tutelage, I felt a huge clearing release from my being. I left feeling much hope and inner connection, ready for a new chapter -since initiated- in my life. What a gift! Words cannot say enough - Mahalo nui Jade!

Jade led a beautifully designed, impactful workshop. The practices removed a thick layer of emotional sludge that had been weighing me down and holding me back. I feel lighter, clearer, and excited, in ways I can hardly describe!

Jade's work helps to release years of pain and damage I've tried to let go of before but continued to carry with me. I felt so safe in the sacred space we participated in, and Jade was very loving and attentive.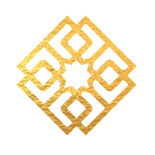 ~ Are You ready to re-access your Infinite Freedom, Power & Purpose! ~