Soul Rebirthing
 Jade is the Founder of: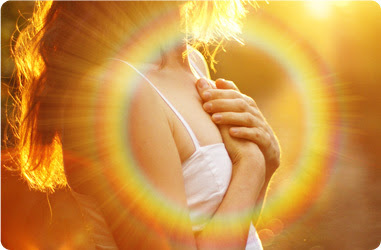 Soul Rebirthing
Soul Rebirthing is one of the Most Powerful, Most Effective, Most Efficient and Graceful Methods for dissolving and transforming life-long and ancestral issues, wounds and trauma that its participants have ever encountered. In just 2 hours, you can experience a life-changing core shift and profound freedom, joy, bliss and power around previously debilitating issues.
In Soul Rebirthing, Jade holds utmost safe, sacred space as she gently guides the client through an opening up of areas of their life and emotions that they have generally suppressed and pushed away — sometimes for lifetimes. Together they release blocked energy, dissolve conditioned armor, heal trauma, and free up Lifeforce. In the face of unconditional love and compassion, even the "darkest," most painful challenges can get brought back into their rightful place as sources of Wisdom, opening up new possibilities for one's Ideal Life.
Soul Rebirthing can help you to live more abundantly and authentically in your own true nature.  You will feel more alive, free, empowered and at peace than you have for a long time. In just 2 hours, you will leave with miraculous and profound results.
A Session runs about 2 Hours long,
& Also Includes a 1 Hour Follow-Up Call within a week later
Energy Exchange:  $375
Please inquire for kama'aina rate.
Here are a few Testimonials:
"Working with Jade was like being led safely into a place that once used to scare me – but now with a light and a guide I was able to see that the thing I was scared of was just myself. She held up the light and softly allowed me to come to terms with a thing that has been leaving trails all throughout my life in the form of problems in my relationships, getting things done and moving to the next level in my own evolution. 
She's safe, supportive and super present with whatever pain comes up for you, and helps you ease into a new possibility. "
"I have been building from the Soul Rebirthing that you guided me through and practicing a lot more self love.  It feels really wonderful!  I am giving myself grace and looking at the world through a much different lens than I ever have before.  I appreciate where I am and where I have been for what they are — blessed opportunities for growth and change I have deeply desired for so long. I can honestly say that I am consistently happier since my Soul Rebirthing than I have ever been in memorable life, which goes back before I became 'lost'  as a little one, so probably more than I have ever been!  Thank you so much for your guidance and helping me create this reality for myself!  What you are doing is life changing!"
"After my Soul Rebirthing session with Jade, I was able to come to the conclusion that most of us are aware of the things we need to work on in order to be happy and successful in our daily lives; however it's the unconscious thoughts (buried deep in our brain) that we need to acknowledge in order to access our fullest potential… which is why Jade's the perfect person to help bring those hidden thoughts to the surface.
Through a guided visualization and breathing technique, Jade helped me connect my past to my present while clearing away any unnecessary thoughts, fears and emotions. I honestly felt lighter, happier, and joyful at the end of my session!
With Jade as your guide, I truly believe Soul Rebirthing is one of the best gifts you can give yourself (especially if you're someone who thinks that they don't have anything to work on like I did). So if you're open to the process (even if you don't know what you want to work on), I highly recommend participating in a Soul Rebirthing session with Jade."
"I did a Soul Rebirthing with Jade, and it has pretty radically changed my life.  Prior to working with Jade, I had been dealing with anxiety, for the majority of my life.  I also struggled with depression to the point that I was hospitalized for it a number of times, and although its gotten better, it has still been something that held me back and prevented me from living a full and complete life, and created a lot of discomfort both in my personal relationships and professional life. So part of what drew me to Hawaii and staying at Jade's Lava Temple, was taking a break from what I was doing in my life, to take some time to really figure out how I could fix this.
The one hour that I spent working with Jade has in many ways really enabled me to move thru a lot of the blockages in my psyche that were creating this fear and anxiety.  After so many years of trying therapy, meditation, medication, and ignoring it and self medicating, and talking to friends and writing about it, I realized that I was up against a very intellectual block where I knew what the problem was but was unable to change the way I felt about the problem. 
The experience that I had with Jade changed that. I was able to access feelings that had been stored inside of me for my entire life.  To access things I was afraid to access before, and let them out, look at them, feel them and experience them clearly.  And while that sounds terrifying (and I won't lie, it was terrifying), she was able to guide me through that so that even in that fear and release, I felt safe.  And that is nothing short of miraculous!  
And since that time, That anxiety is no longer running my life like it did before.  It feels like I have taken a greater level of control over my life.  And because of that session, I now feel that the other things I did to make myself feel better, are far more fruitful.  I feel more able to be creative and have freedom to experiment, and work on new approaches to my life because I m not sitting inside that box of fear anymore.  It's definitely something I recommend to others to try and something I'd like to continue working on with Jade.  It's so dramatic the difference it can make in just 1 session!  And I don't give testimonials lightly! 
So I really strongly believe in both this technique and in Jade.  She is a true healer and you can feel that when you're in the room with her.  So if this is something you're considering, do it for yourself, do it for your life, do it for the people around you.  You won't regret it.
"A Major Issue was an unidentifiable blockage in my 1st and 2nd chakras which had manifested itself in addictive behaviors, eating disorders, drug and alcohol abuse, people pleasing codependent behaviors and depression. Some of the blocks were coming unlodged but I could still feel resistance around my self sabotaging behavior of procrastination and depression. I was still doubting every move I made.  Judging myself harshly was still a very powerful part of me. 
This has cost me thousands of dollars in counseling sessions to try to figure out the "solution." I have an entire self help library. And when I saw that I clearly wasn't going to be able to fix myself… I gave up. In many ways, over many years. This is the stuff I used massive amounts of cocaine over to feel better about my tattered self esteem…and when that ride was over and I got clean, the procrastination and the fogginess and grogginess was what I drank over, and shopped over, and binged over…. and then the ensuing aftermath of guilt was what I used to convince me and you what a worthless piece of sh*t I really was. So, I'd say between the drugs, alcohol, and all the other external attempts to make myself "feel" okay about me over 4 decades I probably spent an obscene amount of $$$. The results?  Well, I'm now fighting an autoimmune disease, skin cancer, and gum disease. I am in recovery but was really struggling…Not to stay sober… But with debilitating depression. 
I worked with Jade for one hour at her Lava Temple doing one of her Soul Rebirthing Sessions. We started out with my frustration over something so simple as it just seemed to take me sooo much longer to do simple tasks than other people. Life always felt like I was in a fog. Everything seemed out of focus.
Through Jade's guidance, she took me back through my childhood to a very traumatic memory that I knew existed but I had buried and ignored for a long long time. I felt very safe and I didn't even have to recall specific details…but the breakthrough came when I realized that as a very little girl I was in an unsafe place with a dangerous grown up where there was a lot of fog and smoke and I literally couldn't see a way out. I lived with that fear and shame for decades. One of the tools Jade helped me utilize was to find my own power and vision as I figuratively wiped the lens clean of my own movie projector and made a new "memory" to see clearly the path and future that is mine to create. 
Since my Soul Rebirthing session with Jade, I have already set out on a path to follow my dream to become a full time Kundalini Yoga Teacher and Gong Sound Healer. My path is laser focused.  And it just keeps getting clearer. The healing doesn't stop just because you walk out her door. That is just the beginning.
Jade is kind, quick and gets to the heart of the matter with love and dignity and literally helps you break your own spell.  Do yourself a solid. For all of those seekers out there that have been searching for a long time, spending a lot of tears, time and money to try and get to the core of YOUR Big It? Do a session with Jade and look no further."
— Annie N.