Ongoing Events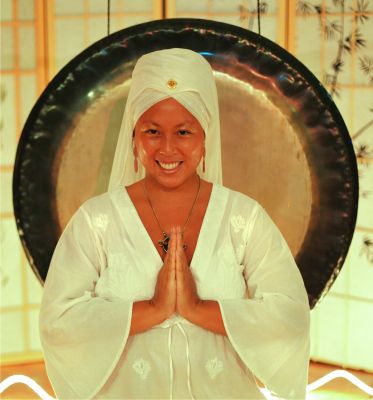 Year Round
Community Offerings
Aloha! I am honored to lead powerful Transformative Events, Workshops & Retreats on the Hawaiian Islands & beyond! I draw from a rich background of Kundalini Yoga, Martial Arts, Sat Nam Rasayan, Sound Healing & my own Soul Evolution Coaching to create a potent, sacred container for you to access your Infinite Self!
I look forward to LOVING YOU UP!
---
The Mothership
An Epic Journey Home
Offered on the First Tuesdays of every month,
7-8:30pm at Yoga Centered, Hilo HI
Upcoming Dates: Oct 3, Nov 7, Dec 5

And monthly at Kalani Retreat Center, Lower Puna HI
Upcoming Dates:
October 13 (as the Headline Event for the Annual Hawaii Yoga Festival)

Come cultivate your Infinite Core
& enjoy a Magical Journey into the Primordial Sound Current ~
You will leave feeling REFRESHED & REBORN!
Kundalini Warrior Training
Cultivating Mastery of the Mind-Body-Spirit
You will leave feeling clear, strong, revitalized & empowered on every level of your Being.
In this Intensive Experience, we will cover aspects of:
– Physical Protection
(Basic Self-Defense, Basic Fight Stances & Posturing)
– Mental Mastery
(The Proper Usage of the Positive, Negative & Neutral Mind)
– Spiritual Strength
(Strengthening your Auric Field & Multidimensional Senses, Mantra-Spells)
– Redeeming Your Past
(Meditations to Heal Trauma, Clear Karma, Dissolve Limitations)
– Creating Your Victorious Future
(Beaming your Frequency, Aligning Your Path, Conscious Creation)